Chinese Foil Wrapped Chicken Recipe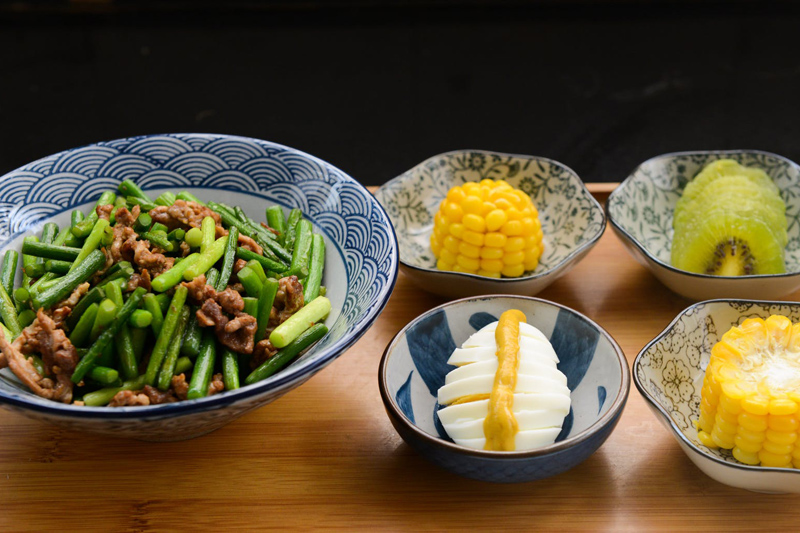 Chinese foil wrapped chicken, also known as "paper wrapped" chicken is a fun and tasty dish that has become quite popular in many restaurants today. A mix of chicken, vegetables, and seasonings is wrapped in foil and then deep fried for a unique and delicious treat. Try this amazing recipe and let me know what you think in the Chinese food forum found
here
. Enjoy!
To watch a video for these instructions click
here
.
3 boneless skinless chicken breasts
10 dried woodear mushrooms
2oz ham or hard salami
5 six-by-six inch square pieces of foil
3 tbsp sesame oil
2 to 3 sprigs of fresh parsley
2 to 3 cups peanut oil
Marinade:
3 tbsp soy sauce
1 tbsp shao hsing wine
1 tsp sugar
1/2 tsp salt
1/4 tsp pepper
Remove all of the fat from the chicken and cut each breast into 1 ½ to 2 inch pieces and then place them in a bowl to be marinated.


Add all of the marinade ingredients to the chicken pieces and using your hand, mix everything together thoroughly. Let the chicken marinate for 15 minutes.


In a small bowl of hot water, soak the mushrooms for about 25 minutes or until they expand completely.


Remove any casings if using salami, and then chop the ham or salami into small ¼ inch pieces and set them aside.


Check the mushrooms. Once they've expanded, cut them into 1 inch pieces and then set them aside.


Prepare to wrap the packages. Lay out one piece of the foil, and then using a basting brush, lightly brush the surface with the sesame oil, leaving about an inch or so border all the way around.


Next, take a few of the leaves of the fresh parsley and lay it on the foil.


On top of the parsley place a few pieces of mushroom and ham, or salami.


Then on top of that, place about 3 pieces of the marinated chicken.


Finally wrap the package by bring 2 sides of the foil together and folding them together at the top. Then fold in each side, making sure that it is wrapped tightly.


Continue wrapping the remaining packages.


Once all of the packages are wrapped, add the peanut oil to a wok and heat it on high.


When the oil is hot, slowly add 2 of the packages to the oil and let them cook for 2 minutes. These need to be cooked in batches of about 2 at a time so that we don't overcrowd the wok.


After 2 minutes, flip the packages over and let them cook another 2 minutes.


After another 2 minutes, flip them back over so that the seam where you folded the foil is on top. Then using a spatula, press them down to the bottom of the wok and flatten them to release the oil.


Next, remove them from the oil and tilt them slightly on the side of the wok to drain and then place them on a plate. Continue cooking the remaining packages until all of them are done.


These packages are great served family style along with fried rice and green beans. Makes 5 packages.




Related Articles
Editor's Picks Articles
Top Ten Articles
Previous Features
Site Map





Content copyright © 2023 by Lila Voo. All rights reserved.
This content was written by Lila Voo. If you wish to use this content in any manner, you need written permission. Contact Lila Voo for details.