Top Ten chinesefood Articles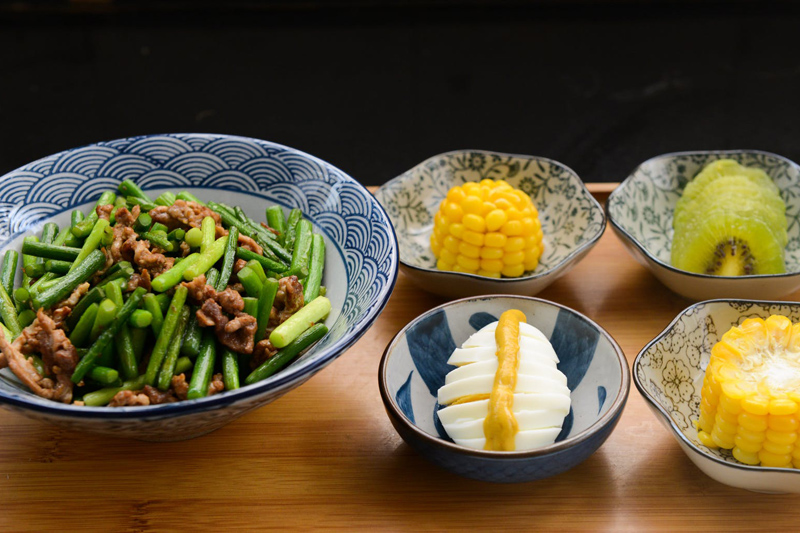 Here are the top ten articles for the Chinese Food Site! These rankings are live and get reset at the beginning of each month, so check back often to see what your fellow visitors are most interested in!
1.
Chinese New Year (Year of the Dog) Biscuit Recipe
Celebrate Chinese New Year, the Year of the Dog, with these fun Dog shaped biscuits. Unique, and super easy to make, these Year of the Dog biscuits are sure to be a fun addition to any Chinese New Year dinner.
2.
Restaurant Style Firecracker Shrimp Recipe
Do you love that firecracker shrimp that you get in a Chinese restaurant? Then you will love this recipe! It's spicy, crunchy, and tastes just like the restaurant's wonderful dish.
3.
Essential Pantry Items to Start Cooking Chinese
Are you interested in learning how to cook Chinese? If so, then here are the pantry items that you will need to have on hand for your first basic Chinese recipes.
4.
Chinese Valentine's Day Recipes
Tired of the same old Valentine's Day recipes? Why not make something new for your Valentine this year? Here are several Chinese recipes that will make your special someone feel loved.
5.
Spicy Shrimp Stir Fry Recipe
Love spicy food? Try this delicious spicy shrimp stir fry. The amount of spice can even be adjusted for those with milder tastes.
6.
Chinese Memorial Day Recipes
Searching for something different to serve at your Memorial Day barbecue? Why not try one of these fun Chinese recipes for your weekend celebration. Here is a unique menu of main courses and side dishes that are sure to be hits of any party.
7.
How to Make Chinese Healthy Lunches for Work
Was one of your New Year's resolutions to start bringing healthy lunches to work? Are you becoming bored with the same old salad and sandwich recipes? Well here are some healthy Chinese lunch recipes that are perfect for someone on the go.
8.
Quick and Easy Last Minute Chinese New Year Dinner
Searching for quick and easy last minute dishes for Chinese New Year? Here are some super easy recipes that are full of traditional symbolism and will make a complete New Year's dinner in no time.
9.
Velveting Meat for Stir Fry Dishes
Ever wonder how Chinese restaurants get the meat in their stir fry dishes so juicy and tender? Learn their secret of velveting the meat to make your homemade stir fry dishes wonderful and delicious!
10.
Chinese Wing Recipes for your Super Bowl Party
Searching for a fun new wing recipe for Super Bowl 2018? Here are several Chinese chicken wing recipes that are sure to please all your bowl party guests.
Be sure to visit the
Chinese Food Archives
for all the articles!
Editor's Picks Articles
Top Ten Articles
Previous Features
Site Map