Top Ten chinesefood Articles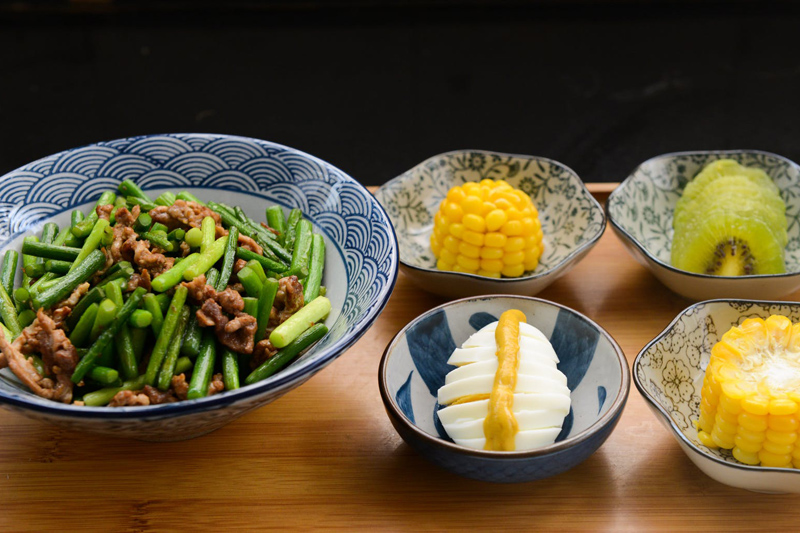 Here are the top ten articles for the Chinese Food Site! These rankings are live and get reset at the beginning of each month, so check back often to see what your fellow visitors are most interested in!
1.
Pan Fried Fortune Cookie Recipe
Ever try to make your own fortune cookies? These fun filled treats make a great party snack your kids will enjoy.
2.
Crispy Shredded Sichuan Beef Recipe
Searching for something different for dinner? Try this delicious crispy shredded beef recipe. It combines a unique texture with an amazing flavor that almost everyone will love!
3.
Stir Fried Bourbon Chicken Recipe
Searching for that perfect bourbon chicken recipe? Try this quick and easy delicious version of a mall favorite!
4.
Steamed Mixed Vegetables Recipe
Searching for a healthy side dish? These steamed mixed vegetables are both healthy and super easy to make. They can be served either plain, mixed with a sauce, or with a sauce on the side.
5.
Vegetarian Zongzi Recipe
Have you ever tried these delicious sticky rice wraps? Made with bamboo leaves wrapped around sticky sweet rice and filled with a mix of Chinese vegetarian mince meat and peanuts, these wraps make the perfect healthy lunch.
6.
Almond Cookies Recipe
Give some variety to your holiday cookie selection! Add richness and flavor with the classic Chinese almond cookie!
7.
Spicy Shrimp Stir Fry Recipe
Love spicy food? Try this delicious spicy shrimp stir fry. The amount of spice can even be adjusted for those with milder tastes.
8.
Chinese Valentine's Day Recipes
Tired of the same old Valentine's Day recipes? Why not make something new for your Valentine this year? Here are several Chinese recipes that will make your special someone feel loved.
9.
Chinese Shrimp in Hot Mustard Crostini Recipe
Searching for something unique to serve at your Super Bowl Party? Here is a delicious spicy twist on a traditional crostini recipe.
10.
Chinese Foil Wrapped Chicken Recipe
Looking for a fun new way to serve dinner? Try these fun and tasty packages of chicken, parsley, mushrooms, and ham. These are sure to be a dinner time favorite!
Be sure to visit the
Chinese Food Archives
for all the articles!
Editor's Picks Articles
Top Ten Articles
Previous Features
Site Map