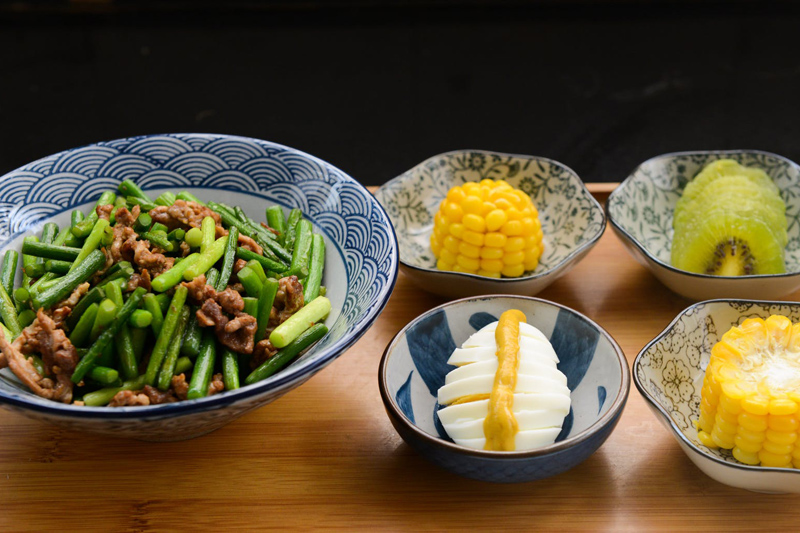 The holiday season is my favorite time of the year. I just love baking when it's cold outside! The warmth and smells from the oven fill the house and make it cozy and inviting. Having three different celebratory views in my family (Christian, Chinese, and Jewish,) I have the opportunity to serve up a wide variety of treats. Chinese almond cookies are one of the many cookies that adorn my cookie trays. These are great placed among other traditional Christmas cookies!
To see a video of these instructions click
here
.
3 tsp almond extract
1 cup shortening
2 cups flour
1 1/3 cups sugar
2 oz sliced almonds
Pre heat the oven to 300 degrees.


Stir together almond extract and shortening in a bowl.


In a separate bowl mix together the flour and sugar.


Slowly stir the flour mixture into the shortening mixture adding a little bit at a time.


Once all of the flour and shortening are mixed together, the consistency should be dry and crumbly, almost like that of the top of a crumb cake.


Now it's time to get your hands dirty! However, if you have long nails like I do, you definitely want to wear gloves. Disposable plastic gloves are perfect for this. With hands washed or gloves on, slowly knead the mixture into a thick dough.


Take about 1/3 of the dough and form it into a log. Press hard when forming the log so that it is solid and easy to cut. Then cut the log into ¼ inch slices and place them on an ungreased cookie sheet. If it's too difficult to form a log, simply take one small piece of dough at a time, roll it into a ball, and press it flat on the cookie sheet to about ¼ inch thick. Don't worry if your cookie breaks, you can always push it back together.


Continue to form logs and cut cookies until all the dough is used.


Press an almond slice into the top of each cookie. Again, if the cookie breaks, simply push the sides back together. This dough can be very brittle at times, but it can always be molded back into shape before it is cooked.


Place in the oven and bake for 1 hour.


After an hour take the cookies out and let them cool for about 20 minutes. Makes about 16 cookies.
These almond cookies are wonderfully rich and delicious! They are simple to make and add variety and flavor to your regular batch of holiday treats! Have a wonderful holiday season and ENJOY!


Related Articles
Editor's Picks Articles
Top Ten Articles
Previous Features
Site Map





Content copyright © 2023 by Lila Voo. All rights reserved.
This content was written by Lila Voo. If you wish to use this content in any manner, you need written permission. Contact Lila Voo for details.