Pan Fried Fortune Cookie Recipe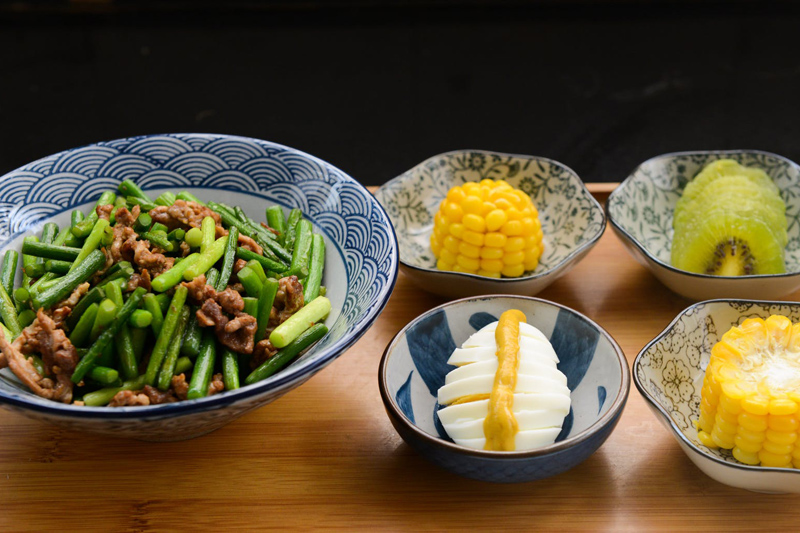 Fortune Cookies are a fun treat especially when you are the one writing the fortunes! However, getting them into their famous shape can sometimes be a challenge. There are several different ways to make these homemade treats. One quite common way is to cook two to three cookies at a time in the oven, insert the fortune, form them into their shape, and let them dry. Another way is to simply use a refrigerated dough, form their shape, and then bake. The final way as shown in this recipe is to cook them one at a time in a pan, insert the fortune, shape them, and let them dry. I found this method to be a bit easier than the first two. The trick is to get the pan to the perfect temperature and spread the dough very thin. Once you get the hang of it, these cookies become a simple and fun treat. Enjoy!
To see a video of these instructions click
here
.
18 thin 1½ inch pieces of paper (for the fortunes)
Dough:
¼ cup cornstarch
¼ cup sugar
1 egg
2 tbsp peanut oil
2 tbsp water
½ tsp instant tea
½ tsp vanilla extract
½ tsp almond extract
Start by making the fortunes. This is the fun part. You can either hand write or type these messages to go into your cookies. Get creative - there are tons of websites that have sample fortunes; many of which are quite funny.


Once all of your fortunes are complete, start preparing the batter. Mix together the cornstarch, sugar, egg and peanut oil. Stir until thoroughly combined.


Then add the water, instant tea, vanilla, and almond extracts and stir until smooth. The dough should be thin and almost watery in consistency.


Once the dough is ready, set up your cooking area. You will need a very small non stick pan, spatula, large metal spoon, and an egg crate. The egg crate is to hold the finished fortune cookies in their shape. If you don't have an egg crate, you can use a small muffin pan instead. Also, if your hands are heat sensitive, then you will need heat resistant gloves.


Now we can start making our cookies. Heat your pan on medium – low.


Add a small amount of the batter, about 1 to 2 teaspoons. As soon as it hits the pan, swirl it with the back of the metal spoon so that it makes a very thin circle.


Let the circle cook for 40 seconds. After 40 seconds, using the spatula and your fingers, gently pick it up and flip it over. Let it cook another 40 seconds.


After the second side it cooked, work quickly to fold it into shape. Turn off the heat, place the fortune in the center top portion of the circle, then fold the bottom half over it, forming a half a circle.


Remove this ½ circle from the pan and take the two corners in your fingers and bring them together, and immediately place the cookie into a slot in the egg crate so that it retains its shape.


Continue to cook each cookie until they are all in the egg crate. Once they cool (about 15 to 20 minutes) they can be served. The cookie should become crisp almost immediately or at least 5 minutes after placing it in the egg crate. If it feels a bit doughy or has a stale texture, it means your heat is too high. Remove the pan, rinse it under cool water, and return it to the heat.


Makes about 18 cookies.




Related Articles
Editor's Picks Articles
Top Ten Articles
Previous Features
Site Map





Content copyright © 2023 by Lila Voo. All rights reserved.
This content was written by Lila Voo. If you wish to use this content in any manner, you need written permission. Contact Lila Voo for details.